Click on the document icon in the upper right-hand corner. You will see the following dialog: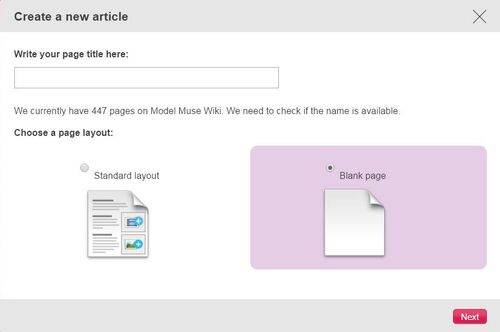 Give your page a title (for example, Felicity's Gallery) and select Blank Page. Then click on Next. This will create a new page with the title you chose.
Select the highlighted option from the toolbar at the top of the screen:

In the dialog box that pops up, select Create Gallery.
Follow the instructions to add photos to your gallery. You will have the option of uploading them from your computer as you go, or selecting previously uploaded photos.
Finally, go to Categories on the right-hand side of the page and start typing "mem" in the Add category field. "Member galleries" should pop up at this point, and you should select it to apply the category.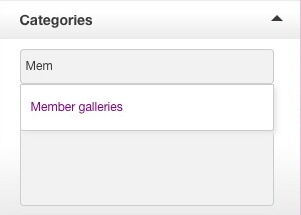 Now click on Publish and your gallery page will go live! You will be able to access all galleries under "Community" on the navigation bar.